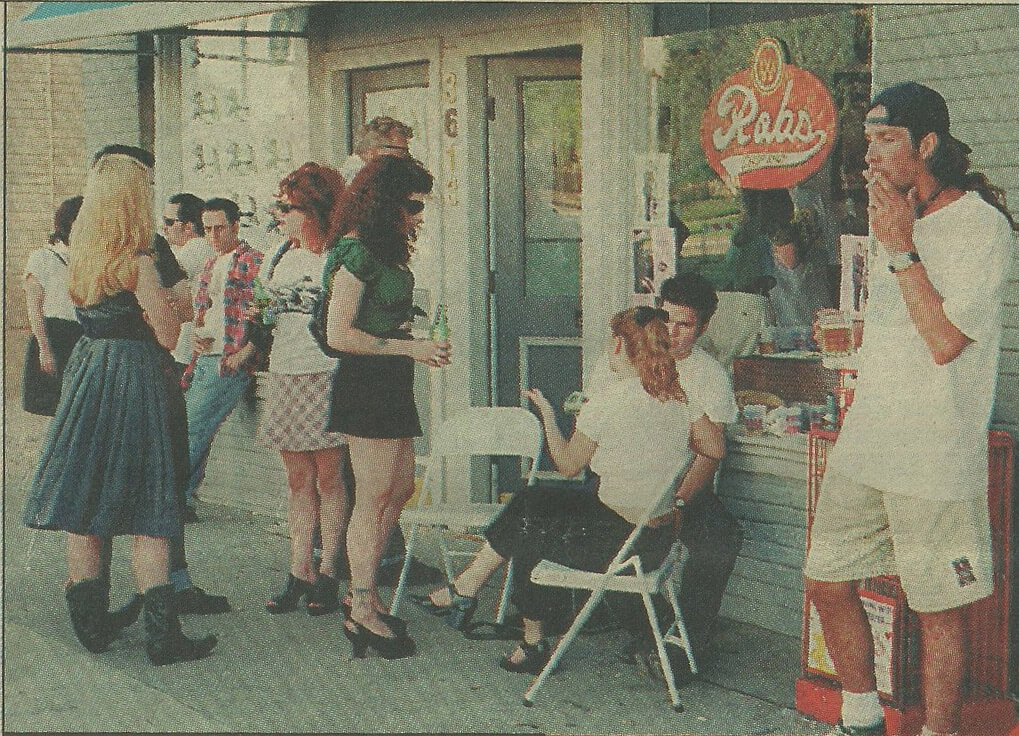 Dallas Morning News, Fair Park: Somwhere Between Mayberry and Soho

A few years ago , I was faced with entertaining a musician friend who had a free day after playing a a show at Texas Stadium. A Sunday afternoon in Dallas isn't the ideal time to show off the city, but there's always some fun to be had in the area around Fair Park.
In just a few hours, he bought a couple hundred dollars' worth of folk arts and crafts, purchases a hand-made cabinet to ship to England, drank a couple of beers at the Bar of Soap and got a tattoo.
"It's funny," he mused. "This area looks like nothing from the outside, but there's so much to do."
Some of those businesses around the intersection of Parry and Exposition have closed then but the vibe of Fair Park remains the same. It's an area that has never enjoyed the rampant popularity or commercialization of Deep Ellum, so it has managed to retain a small neighborhood feel. Fair Park is filled with people who choose to live and work alternatively.
"The positive aspect of it is, it's far enough away from Deep Ellum so there's not much of a crowd to hassle with," says Jason Cohen, who owns Forbidden Books and Video, where you can buy everything from a biography of a famous Satanist to stylish bondage gear. "It's such a secluded neighborhood and there's no foot traffic, so for a business to survive, you have to offer something that you're not going to find anywhere else."
What you'll find could change almost weekly, as mom-and-pop galleries open and close. The current mainstays of the 'hood, however, are bars like Bar of Soap and the State Bar, the funky knickknack shop Millennium, Jerry's Delimart and the year-old acid jazz club S.O.A.
"It's a real artistic community in that a lot of artists com and go," explains Ralph Williams, former owner of the now-defunct Rancho Loco, who currently runs the vintage shop Hollywood 5 & Dime. "People down here are more free-spirited. there must be more musicians in this two-block area than anywhere in the universe except Hollywood."
On any weekend you'll find them hanging in front of Rob's Chop Shop rockabilly hair salon, doing laundry at the Bar of Soap or renting in-line skates and Buckitheads for a quick skate in Fair Park proper. Time seems to move slowly here, and changes are you're going to run into someone you know.
"I think the thing is, people get really relaxed," says Rob Villarreal, owner of the Chop Shop. "It's so easy to go next door for a drink. Everybody knows everybody – it's like Mayberry."
Make that an alternative Mayberry.
– Kendall Morgan, The Dallas Morning News August 18, 1995