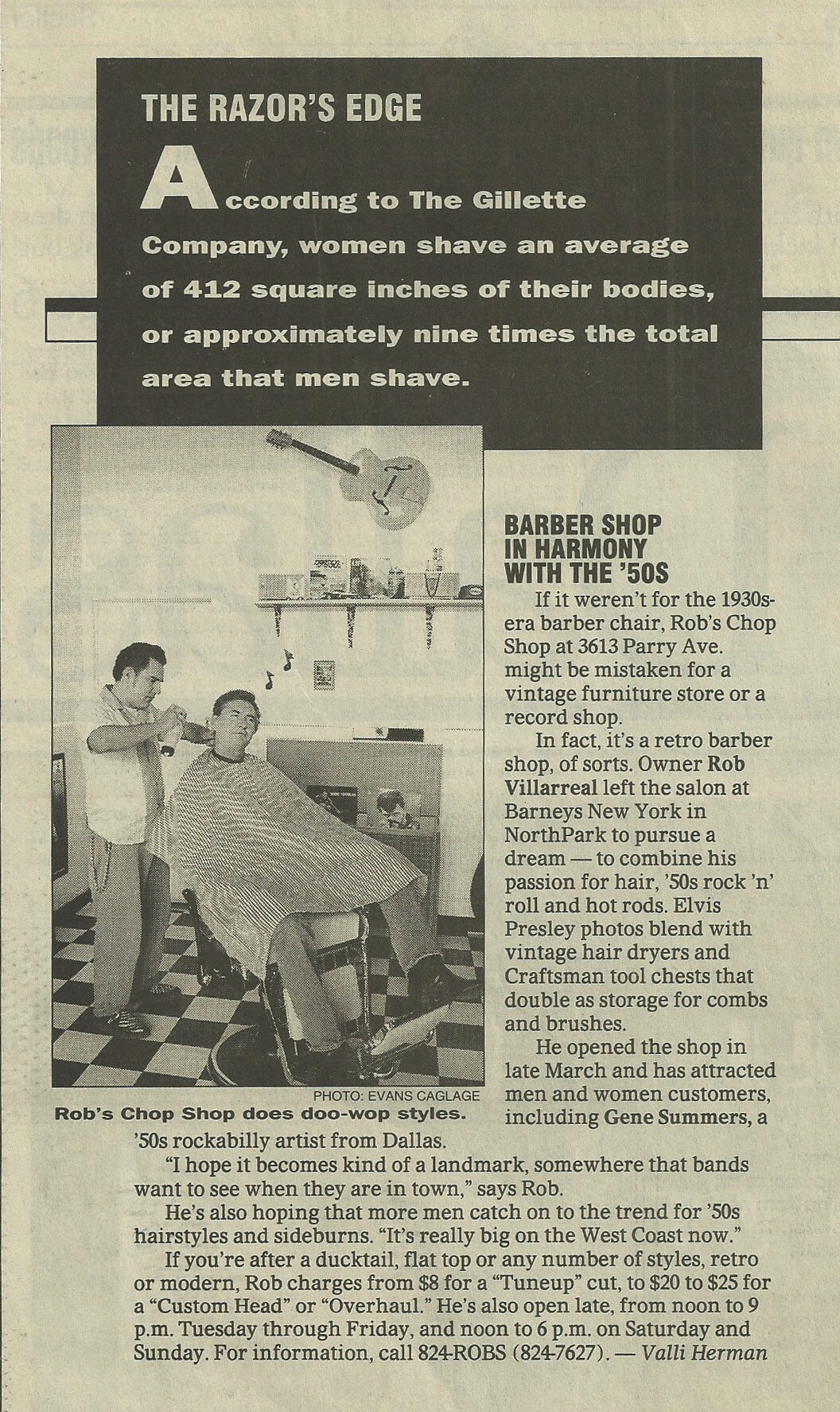 Dallas Morning News: Barber Shop in Harmony with the '50s
If it weren't for the 1930s-era barber chair, Rob's chop Shop at 3613 Parry Ave. might be mistaken for a vintage furniture store or a record shop.
In fact, it's a retro barber shop, of sorts. Owner Rob Villarreal left the salon at Barneys New York in NorthPark to pursue a dream – to combine his passion for hair, '50s rock 'n' roll and hot rods. Elvis Presley photos blend with vintage hair dryers and Craftsman toll chests that double as storage for combs and brushes.
He opened the shop in late March and has attracted men and women customers, including Gene Summers, a '50s rockabilly artist from Dallas.
"I hope it becomes kind of a landmark, somewhere that bands want to see when they are in town," says Rob.
He's also hoping that more men catch on to the trend for the '50s hairstyles and sideburns. "It's really big on the West Coast now."
– Valli Herman, The Dallas Morning News May 10, 1995